Kia Lawsuit for Exploding, Shattering Sunroofs
June 24, 2015
Important Information
Attorneys working with ClassAction.org are no longer investigating this matter. The information here is for reference only. A list of open investigations and lawsuits can be viewed here.
At A
Glance
This Alert Affects

Anyone who owns a 2011-2015 Kia vehicle with a panoramic sunroof.

What's Going On?

A class action lawsuit has been filed alleging that the sunroofs in certain 2011-2015 Kia vehicles can spontaneously shatter due to a defect in their design and manufacturing.

Type of Lawsuit

Class Action
A class action lawsuit has been filed alleging that a defect in certain Kia models is causing the vehicles' panoramic sunroofs to spontaneously explode. According to the lawsuit, more than 200 Kia owners have complained that their sunroofs shattered without warning, with some comparing the event to "a gunshot that is followed by shards of glass raining down." The lawsuit is seeking to reimburse customers for the cost of replacing their sunroofs and to stop Kia from selling the affected vehicles without warning consumers about the problem.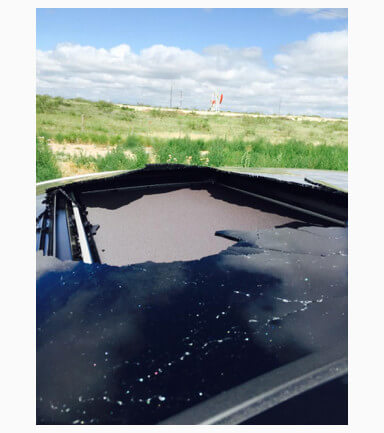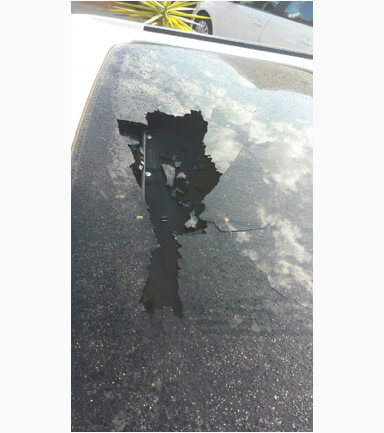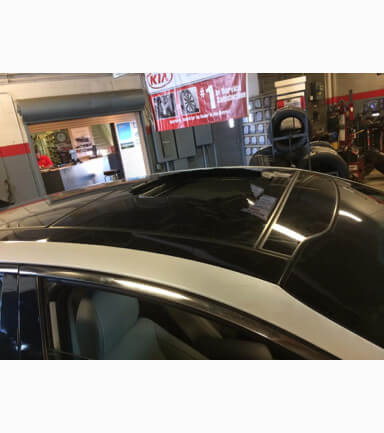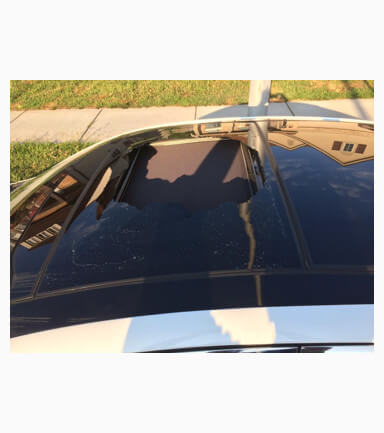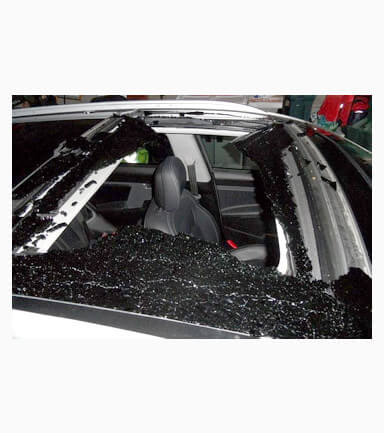 What's the Problem with the Sunroofs?
The lawsuit claims that the issue stems from two factors: the material Kia used to make the sunroofs and the way the company fastens it to the vehicle.
Kia, on the other hand, blames the spontaneous shattering on rocks, hail or other debris. In most reports sent to the National Highway Traffic Safety Administration, drivers claim there was no indication of anything hitting their vehicles:
"I heard a loud bang and pulled over. I got out of the car. The front sunroof on my Kia Sorento exploded outward. Glass was pointing upwards. Nothing hit my car. It just happened."(NHTSA ID 10492886, Filed 1/14/2014)
"Upon getting into my car, placing it into drive and beginning to move forward out of the parking space, there was a loud noise that sounded like glass shattering…my sunroof had exploded into thousands of pieces. There was nothing that struck the glass that caused this to happen…Kia is telling me that this incident occurred because there was an object that caused this to happen. I told them that I was in the vehicle barely moving when this happened. They do not want to take responsibility for the problem."(NHTSA ID 10592152, Filed 5/17/2014)
"While traveling in the morning to work while on the interstate, a loud sound like a bomb or explosion occurred in my car, then glass from my sunroof fell down…Once pulled over, it was clear that the glass shattered out and up not downward so it was fairly apparent nothing landed on top of my roof to cause this."(NHTSA ID 10515141, Filed 6/5/2013)
Drivers have also reported getting in "near-miss" accidents after their sunroofs shattered, while others have suffered injuries and damage to the insides of their vehicles. Several other car makers, including Audi, have received similar reports and have issued safety recalls to replace their drivers' sunroofs free of charge; however, Kia continues to hide the problem, allowing unsuspecting consumers to purchase and drive "unsafe and unreliable" vehicles, according to the lawsuit.
How Could a Lawsuit Help?
If the lawsuit is successful, Kia owners may be able to recover compensation for money spent replacing their sunroofs.
Attorneys believe that the sunroofs shatter when the cars are relatively new and still under warranty, but that Kia is consistently refusing to pay for repairs. Furthermore, they also suspect that Kia cannot guarantee that a replacement sunroof won't shatter too.
According to reports, the cost of replacing the sunroofs can range between hundreds and thousands of dollars. The cost of labor alone is believed to be $1,000. Furthermore, those with the affected vehicles often paid more than $3,000 to upgrade their cars to models with panoramic sunroofs. A class action lawsuit could help consumers seek money from Kia for these costs.
What Models Are Affected?
The lawsuit names the following models. This list is not exhaustive.
2011 - 2015 Kia Sorento
2011 - 2015 Kia Optima
2011 - 2015 Kia Sportage
2014 - 2015 Kia Cadenza
2014 - 2015 Kia Soul
Before commenting, please review our comment policy.