Trunature, False Label: Suit Claims Costco Mislabels Milk Thistle

Have you bought milk thistle supplements from Costco and trusted that they would produce their advertised results? If so, you may have been tricked out of the products' promised benefits, according to a lawsuit filed this week in New York federal court. The 18-page complaint claims that companies like Costco have attempted to "reap substantial profits" from the growing supplement business and may have "cut corners" along the way.
More specifically, the suit alleges that Costco's Trunature Milk Thistle and Trunature Liver Health Complex products contain only a fraction of the amount of the milk thistle extract advertised on their labels – and may not present any benefit to consumers at all.
What Is Milk Thistle, Anyway?
According to the complaint, the milk thistle plant produces seeds that have medicinal benefits. The active ingredient in the seeds, silymarin, is said to help liver problems such as cirrhosis, jaundice, hepatitis, and gallbladder disorder. The suit cites Dr. Oz's website, through which he recommends taking 140 mg of milk thistle supplement twice a day in order to "treat, repair, and heal the liver." The plaintiff says she purchased Costco's Trunature milk thistle products under the reasonable expectation that they would produce these medicinal benefits.
How Much Milk Thistle Do the Products Contain?
According to a laboratory analysis performed by a testing facility commissioned by the attorneys, Costco's milk thistle products contained "just a fraction" of the amount of silymarin boasted on their labels.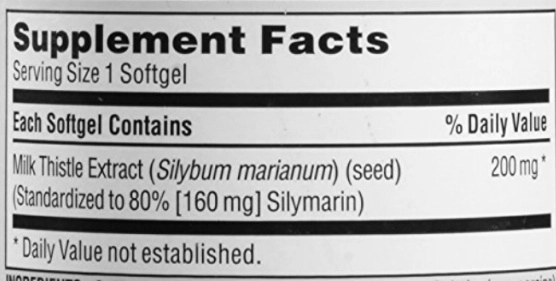 As seen in the above picture, the Trunature Milk Thistle label claims each serving (one softgel) contains 160 mg of silymarin.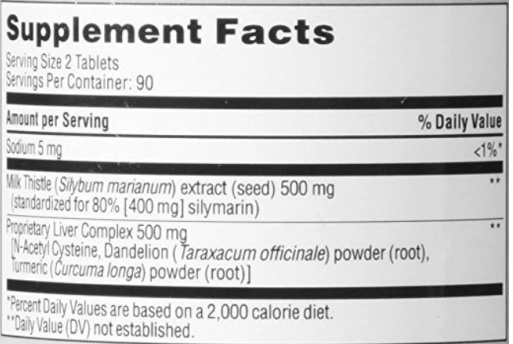 The Trunature Liver Health Complex label claims that two tablets of the product contain 400 mg of silymarin.
The lab analysis allegedly shows that in reality, Trunature Milk Thistle contains only 83.4 mg of silymarin, and Trunature Liver Health Complex contains 203 mg of the active ingredient. In both cases, this is only slightly more than half of the promised amount, the suit argues.
So, What Are the Products Good For?
Absolutely nothing.
At least, that's what the suit alleges. From the complaint:
"The use of milk thistle for liver health has scarce, if any, reliable scientific support through human clinical studies. With Costco's extremely low dosing of the active ingredient, Silymarin, there is no clinical benefit to the Products for liver health, and therefore the Products are useless."
The plaintiff claims she and proposed class members have been unlawfully duped by Costco's false labeling and have paid a premium price for a product that fails to perform as promised.
The suit seeks reparation for a proposed national class of people who purchased Trunature Milk Thistle or Trunature Liver Health Complex, as well as a proposed subclass of New York residents.
Last Updated on June 6, 2017 — 3:06 PM