Class Action Lawsuit: Not Enough Real Vanilla in Dove Ice Cream Bars [UPDATE]
Last Updated on September 22, 2021
Garadi et al v. Mars Wrigley Confectionery Us, Llc
Filed: May 29, 2019 ◆§ 1:19cv3209
A class action asserts that consumers are deceived by labeling and marketing of Dove Vanilla Ice Cream bars, which allegedly contain less real vanilla flavor "than their name suggests."
September 22, 2021 – Lawsuit Dismissed
The lawsuit detailed on this page was dismissed after a federal judge ruled that reasonable consumers would not be deceived by the labeling of Dove vanilla ice cream bars.
According to a July 6, 2021 dismissal order, U.S. District Judge Raymond J. Dearie concluded that the plaintiffs in the consolidated cases against Mars Wrigley had failed to plausibly allege that a reasonable consumer would be misled by the statement "vanilla ice cream" because the ice cream bars do, in fact, taste like vanilla.
Judge Dearie noted that Mars' label representations make no claim about the ice cream bars' ingredients and instead "simply alert[]" consumers that the product "tastes like vanilla."
"Nowhere on the packaging does defendant promise that the ice cream bars are flavored with vanilla from an exclusive source," Judge Dearie wrote. "The front label merely indicates the ice cream is vanilla flavored and plaintiffs do not argue the ice cream does not taste like vanilla."
Accordingly, the judge ruled that the plaintiffs have failed to state a claim and dismissed their amended complaints.
Dove vanilla ice cream bars are at the center of a proposed class action filed by a consumer who claims the products are deceptively marketed and advertised in that they have "less vanilla flavor derived from vanilla beans than their name suggests."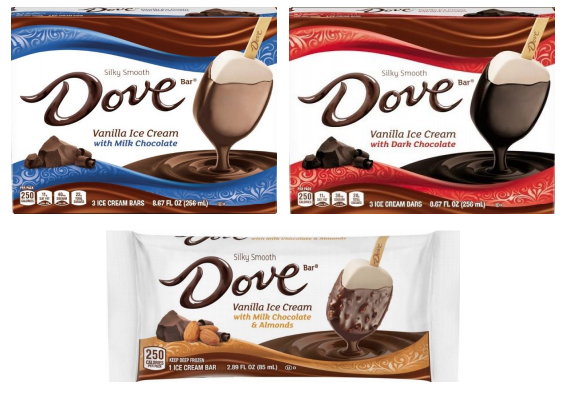 Filed in New York, the suit explains that vanilla's "versatility and demand" in food has led to constant attempts to imitate its flavor, whether "through synthetic vanillin made from tree bark, or from harmful compounds such as coumarin." The lawsuit argues that defendant Mars Wrigley Confectionery US's Dove vanilla ice cream bars are labeled in such a way that consumers are led to believe the flavor source is vanilla extract or "another vanilla flavoring derived solely from vanilla beans."
As the lawsuit tells it, this is not the case, especially when considering the products' ingredients lists cite "natural flavor," which, according to the lawsuit, is misleading.
"The designation 'natural flavor' is misleading because it implies all of the flavor comes from vanilla," the case reads, "because the Products are named 'vanilla ice cream.'"
An ice cream that's flavored predominantly with vanilla extract or artificial vanilla flavoring must be labeled as "vanilla flavored" or designated as containing "artificially flavored vanilla," the case argues.
With regard to the general "natural flavor" designation in the ice cream bars' ingredients lists, the lawsuit avers that the term "natural flavor" does not refer to vanilla extract or the products' vanilla flavor. Instead, "natural flavor" is a misnomer because, as the defendant uses it, it falsely implies that the synthetically produced vanillin used to boost the ice cream bars' vanilla flavor is derived from a natural source.
Last Updated on September 22, 2021 — 4:09 PM